Learning Agreements & Accreditation
Important! The Learning Agreements for Study Abroad Courses Informatics are handled by the Professorship of Open Source Software. To request a learning agreement, please follow the process outlined here.
---
In this section, you can find a step by step guideline of the accreditation process for course and examination achievements obtained abroad, the necessary documents and relevant contacts.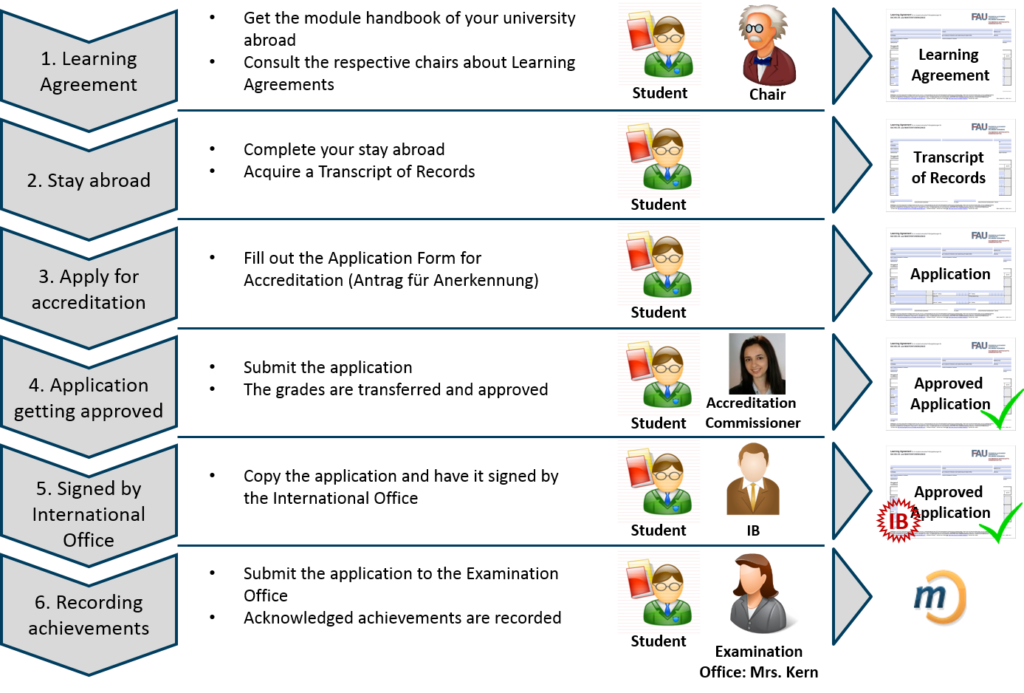 Learning Agreements:
The Accreditation Process:
Here you can find a detailed description of the accreditation process for IIS displayed above: Accreditation Process: Visual Overview (PDF).
You can also find the general information for learning agreements at the School of Business and Economics here:
When you come back from your semester abroad, you have to fill out the Antrag Anerkennung Ausland (= Application Form for Accreditation) (PDF, WiWiQ-Portal)
If you have any questions on the learning agreements, please contact Pavlina Kröckel:
Organization:

School of Business and Economics

Working group:

Chair of Information Systems (Services, Processes, and Intelligence)

Phone number:

+49 911 5302-477

Email:

pavlina.kroeckel@fau.de